Rinborn Machinery Co., (RMC) Foundry, was founded in 1999 by our founding team based in Qingdao, Shangdong, China. We have now grown to become one of the finest metal forming companies with processes of sand casting, investment casting, shell mold casting, lost foam casting, vacuum casting and CNC machining.
With our fully organized facilities, we utilize the new advanced technologies which help us produce complex, high precision, near-net or net custom castings from a range of ferrous and non-ferrous metals.
As a full-service metal foundry, we have redundant casting and machining capabilities that enable us to produce top quality products for our customers in industry-leading turnaround times. We also offer outsourced heat treatment and surface treatment in China to give our customers a cost-effective alternative with quick lead times.
RMC is a global-oriented manufacturer of high-precision, high-complexity and mission-critical casting and precision machined parts for diverse end-markets. Our global emerging position is underpinned by our integrated business model with comprehensive capabilities of offering one-stop solutions to our customers.
To be an enterprise truly valued by our customers, employees, suppliers and the society at large, our business objective is to reinforce our market position as one of the world's top precision component companies. To accomplish this objective, we plan to: 
✔ Continue focusing on high precision, high complexity and mission critical products and provide "One-Stop Solutions"
✔ Deepen relationship with existing major customers and develop new opportunities with other global industry leading customers
✔ Reinforce our existing leading position in certain end-markets and focus on increasing presence in additional selected areas with growth prospect
✔ Continue to invest in R&D to optimize production processes and improve operational efficiency
✔ Enhance our global footprint to meet customer needs on a global basis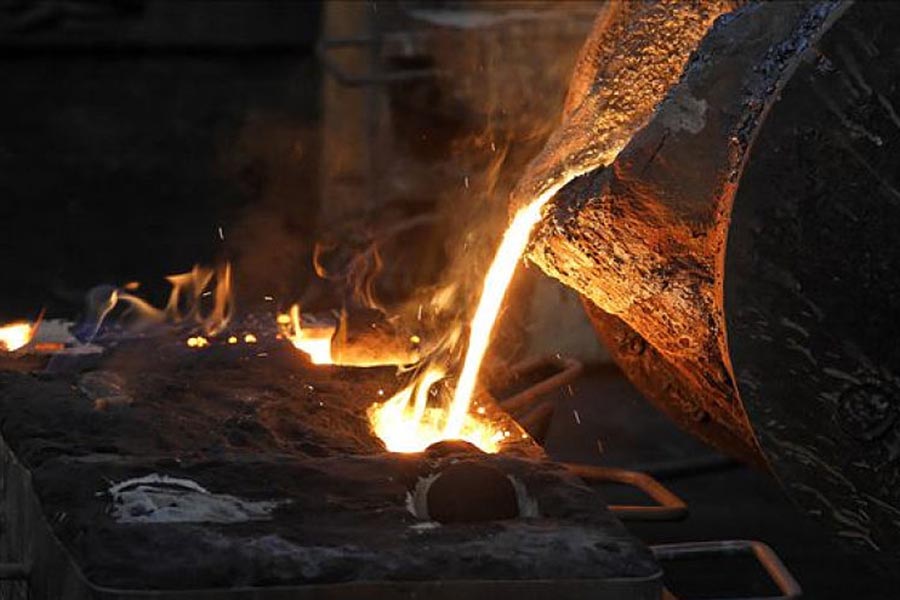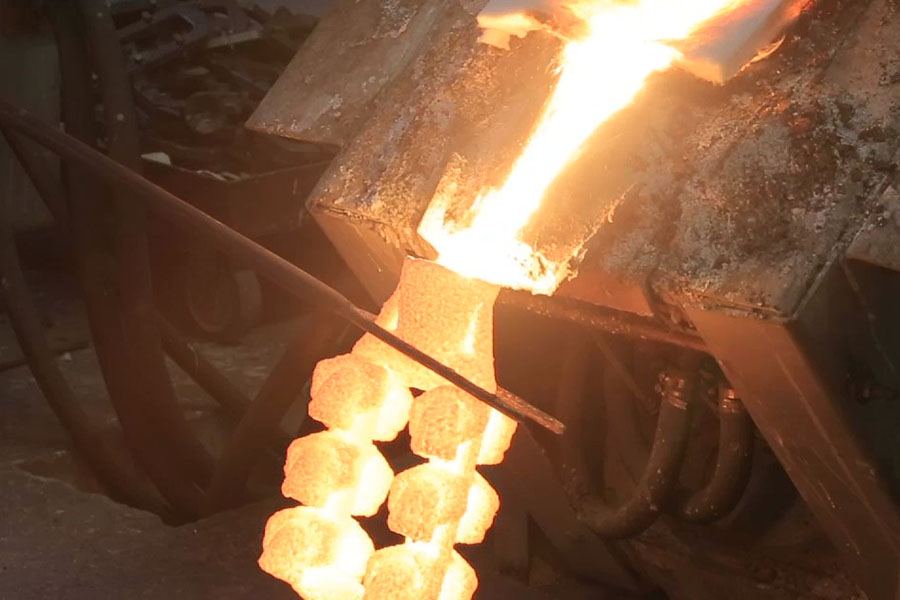 As an ISO 9001 certified foundry and precision machining factory, our capabilities mainly focus on the following fields:
• Sand Casting (with automatic molding line)
• Investment Casting (lost wax casting process)
• Shell Mold Casting (no bake and resin sand coated)
• Lost Foam Casting (LFC)
• Vacuum Casting (V process casting)
• CNC Machining (by well organized machining centers)
Our colleagues in the engineering team take it as a priority to understand the unique needs and requirements of our diverse customers from different industries so we can provide the suitable materials and production process.
No matter what you need single prototype parts or low or high-volume production runs, parts with a few grams or hundreds of kilograms, simple or complex designs, we are a Reliable Manufacturing Company (RMC) that can do them all.
What Metals and Alloys We Cast
We can pour a wide range of metals including ferrous metals and non-ferrous metals. You will find a suitable casting processes at RMC Foundry for each metal and alloy based on the required performance from your application. The main metals of wide variety covers:
• Gray Cast Iron
• Ductile Cast Iron (Nodular Iron)
• Malleable Cast Iron
• Cast Carbon Steel (Low to High Carbon)
• Cast Alloy Steel
• Stainless Steel
• Duplex Stainless Steel
• Wear-Resistant Steel
• Heat-Resistant Steel
• Aluminium and Its Alloys
• Zinc & Zamak
• Brass and Copper-based Alloys
When you work with RMC Foundry, you're working with professional engineering team and a full comprehensive supply chain. We offer many competitive advantages, including rapid turnarounds on quotes, tooling & patterns, samples, and production work; flexible manufacturing capabilities; competitive pricing; design assistance and stable and consistent quality. Our full-side service can be provide by effective communication, teamwork support, continuous improvement and out-sourced capabilities.
Usually our engineers are specialized in providing cost down proposals through recommendation or consultation of :
- Durable and appropriate process.
- Appropriate material.
- Improved product design.
RMC serves the companies in different diverse industries from China to overseas, including but not limited to Australia, Spain, Switzerland, UAE, Israel, Italy, German, Sweden, Norway, Netherlands, Russia, the U.S.A., Egypt, Colombia...etc. Many of our customers are from newly emerged companies to well-recognized global leaders in their respective industries. Some of the industries we serve include:
• Automotive
• Trucks
• Hydraulics
• Agricultural Machinery
• Rail Freight Cars
• Construction Machinery
• Logistics Equipment
• Valve and Pumps Parts