Precision machining is the process of cutting metal parts to make them fit the end user's applications and functions. Much of modern machining process are carried out by Computer Numerical Control, CNC, in which computers are used to control the movement and operation of the mills, lathes, and other cutting machines. This method of precision manufacturing, also called CNC machining, plays an vital important role in modern manufacturing industriy, especially for some machining parts of high accuracy.
For some of the applications, just castings or forgings without machining could reach the desired tolerances and surface requirements. However, for most situation, the machining are needed to match the customer's unique specifications and to make sure that the finished metal parts could work properly with other parts. Even for the investment casting parts, which have much better surface and tolerance grade than other metal forming process, still need additional machining process.
To ensure the high quality and precision of the finished machining parts, the computer programs are critical. The Computer Aided Design, which is called CAD for short, and Computer Aided Manufacturing, called CAM, are both used as programs to provide detailed instructions about each step of the precision machining process. Programs like SolidWorks, ProE and UG create extremely detailed 3D models.
Thanks to the advanced CNC machines and 4 axis machining centers of both horizontal and vertical types, RMC specializes in manufacturing OEM custom machining parts with machining center, CNC machines and other special tools as per customer's drawings with requirements of strict tolerance and surface roughness. The castings of ferrous and non-ferrous metals are machined at our machining factory, which can help us have a great advantage in controlling the costs and quality.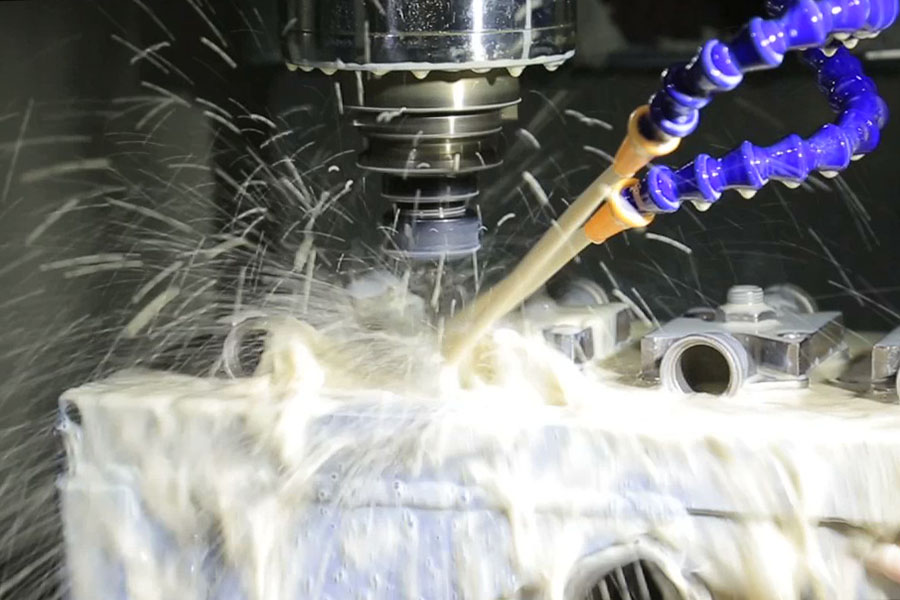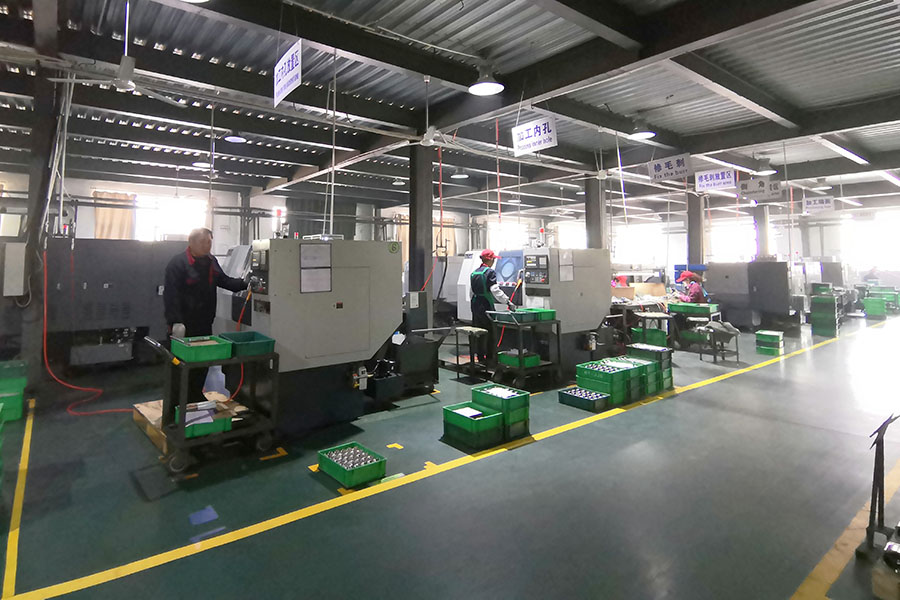 Vertical Machining Center
What We Can Achieve by CNC Machining
| | | | | |
| --- | --- | --- | --- | --- |
| Facilities | Quantity | Size Range | Annual Capacity | Accuracy |
| Vertical CNC Machining Center (VMC) | 48 sets | 1500mm × 1000mm × 800mm | 6000 tons/annual or 300000 pieces annually | ±0.005 |
| Horizontal CNC Machining Center (VMC) | 12 sets | 1200mm × 800mm × 600mm | 2000 tons/annual or 100000 pieces annually | ±0.005 |
| CNC Machine | 60 sets | Max turning dia. φ600mm | 5000 tons/annual or 600000 pieces annually |   |
Machining Components for Hydraulics
Types of Metal & Alloys Machined at Our Machining Workshop
• Gray Cast Iron
• Ductile Cast Iron
• Carbon Steel from low carbon steel, medium carbon steel and high carbon steel.
• Steel Alloys from standard grades to special grades on request.
• Aluminum, Zinc and their alloys
• Brass and Copper
• Stainless Steel, Duplex Stainless Steel
• Wear-resistant Steel, Corrosion-resistant Steel, Heat-resistant Steel.
• Steel Profiles and Aluminium Profiles
• Alloy Forgings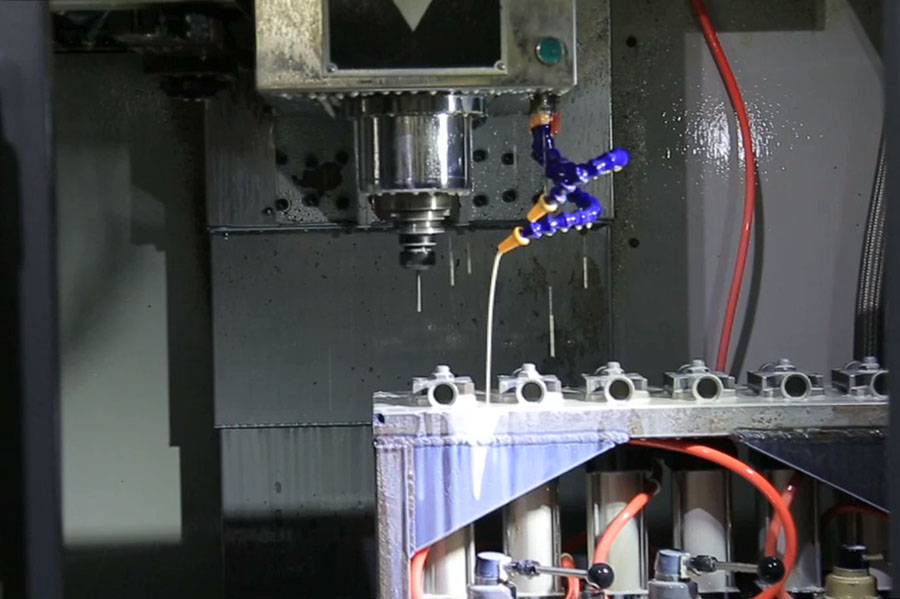 What Machining Processes We Can Make
The available machining processes at RMC CNC machining factory are Turing, Facing, Boring, Milling, Drilling, Planning, Shaping, Grooving, Face Grinding, Cylindrical Grinding, Honing, Gear Hobbing, Threading, Lapping, Tapping...etc.
- Honing
This process uses honing hole diameters ranging from 0.8 mm to 100 mm and has depth up to 280 mm. The linear tolerance is 0.001 mm, roundness of 0.0005 mm, and straightness of 0.0005 mm. The surface finish is Ra 0.05 μm. Horizontal and vertical honing machines are used and include single-spindle, twin-spindle, and six-spindle.
- Turning
This is the process of single point cutting of hardened pieces. Our hard turning process can machine parts with hardness over 58 HRC after heat treatment, maximum turning diameter of 26 mm, turning length up to 100 mm, dimensional tolerance of 0.005 mm, and roughness Ra0.2μm.
- Grinding of O.D. and I.D.
This process enables us to machine shafts with diameter with 750 mm, length within 1000 mm, roundness of 0.0004 mm, and cylindricity of 0.001 mm. The inner holes range from 3 mm to 100 mm.
- Deburring
RMC's deburring capabilities include electrochemical machining, thermal energy method, and abrasive flow machining. These are used for hydraulic, automotive, and aerospace components with crossing holes and complex inner cavity to meet strict deburring requirements.
- O.D. Centerless Grinding
This is used for shafts with diameter with 200 mm, length with 400 mm, diameter tolerance of 0.001 mm, cylindricity of up to 0.0005 mm. It is available for both through-feed and infeed.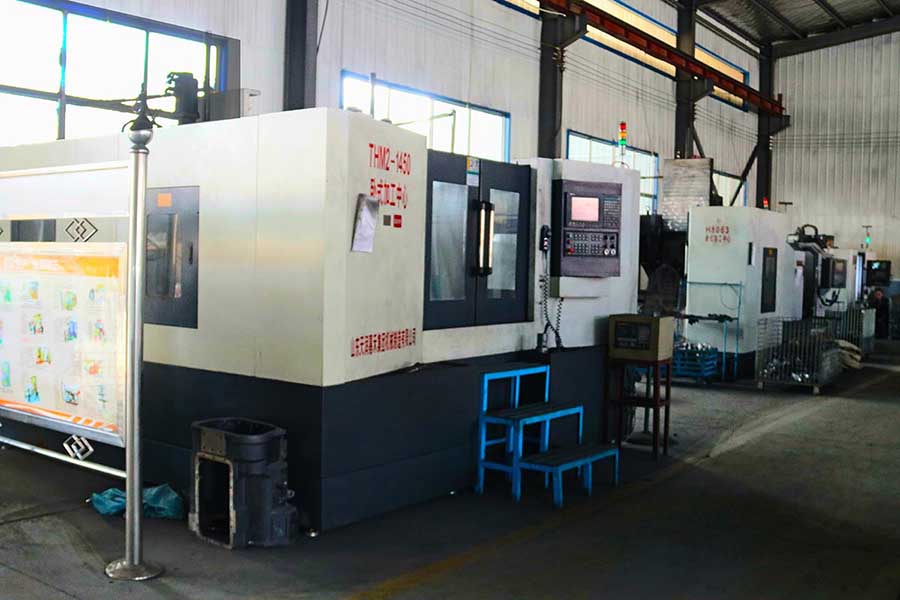 Horizontal Machining Center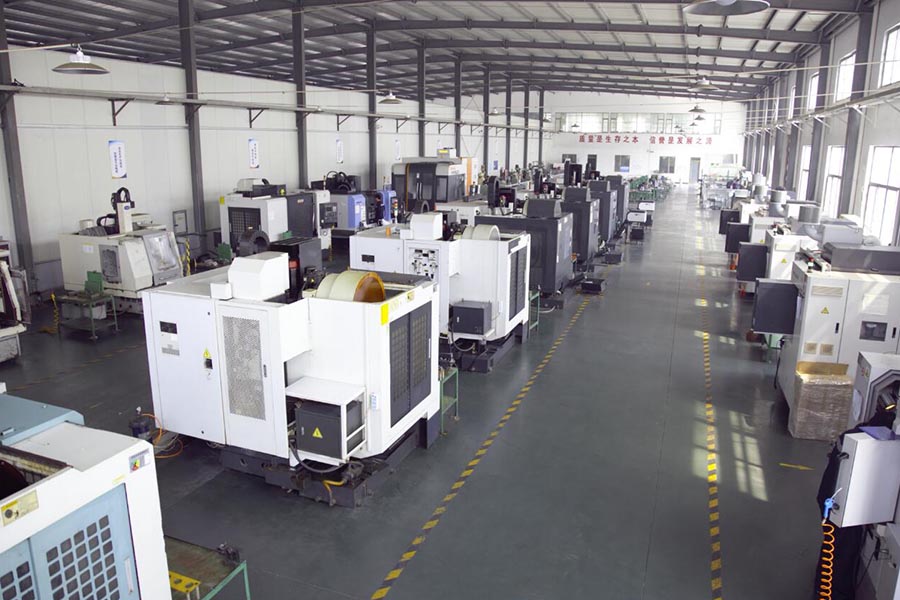 The Well-Organized Equipment We Rely On for CNC Precision Machining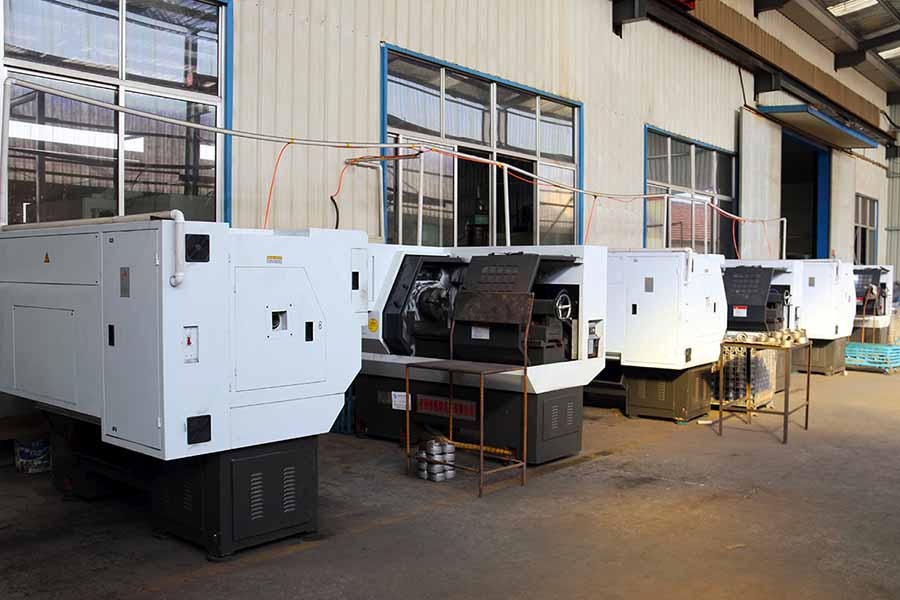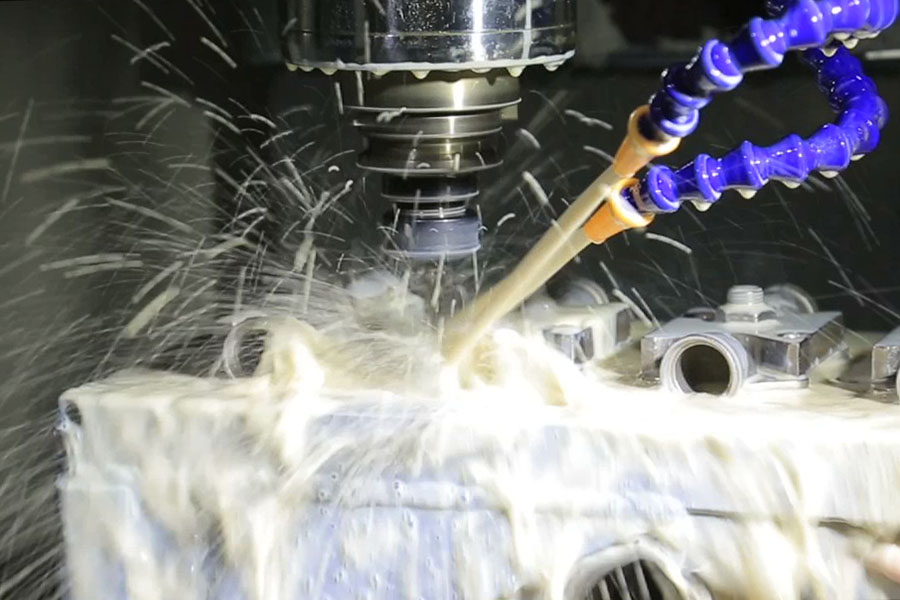 Precision Machining Process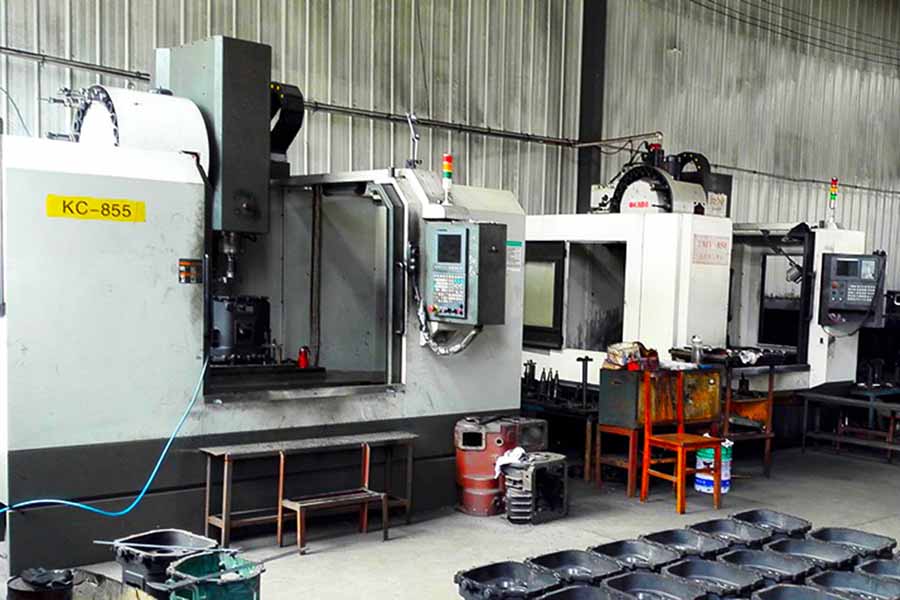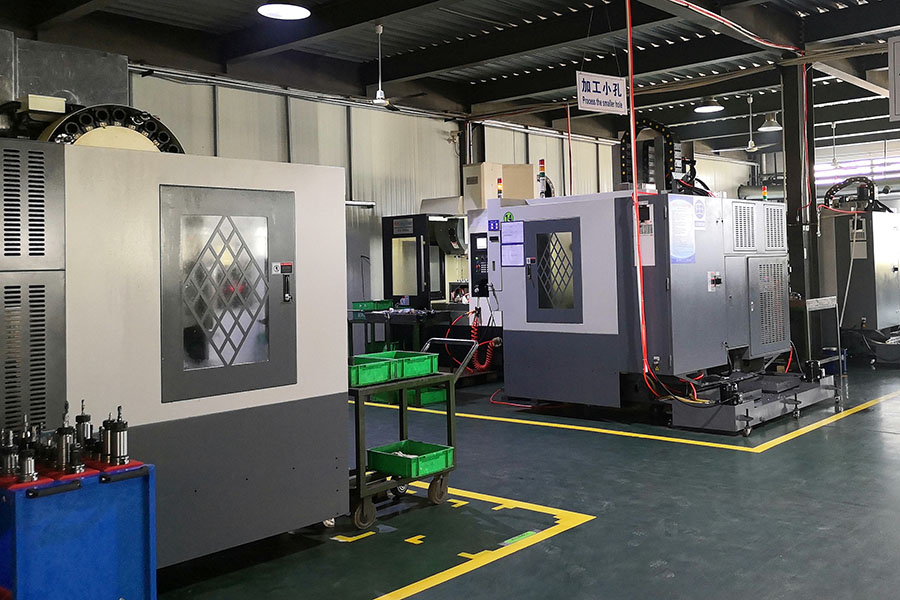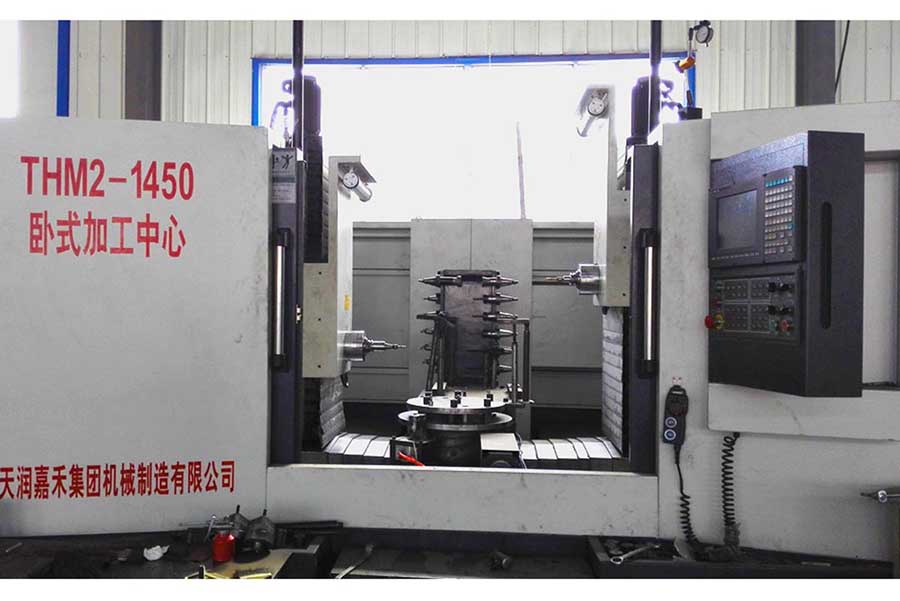 Vertical Machining Center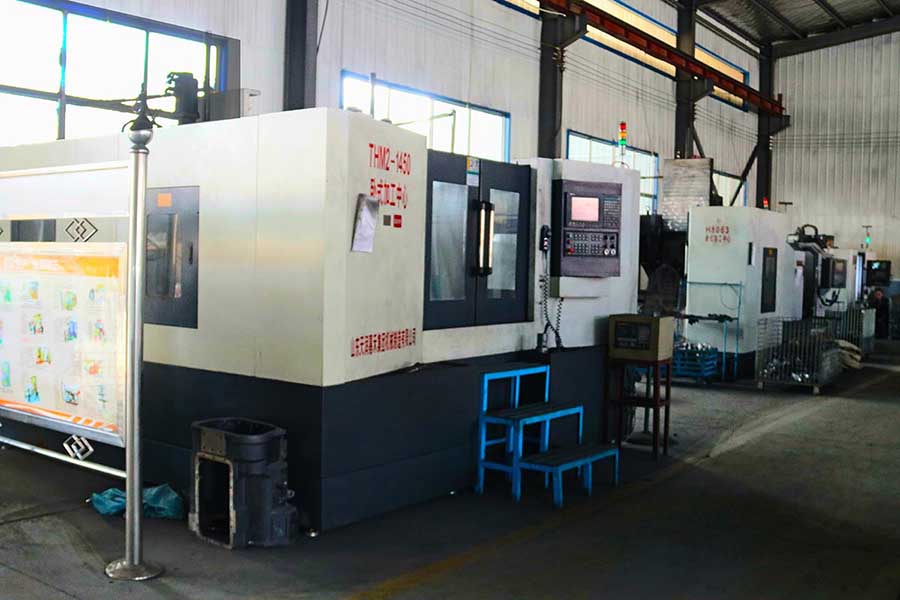 Horizontal Machining Center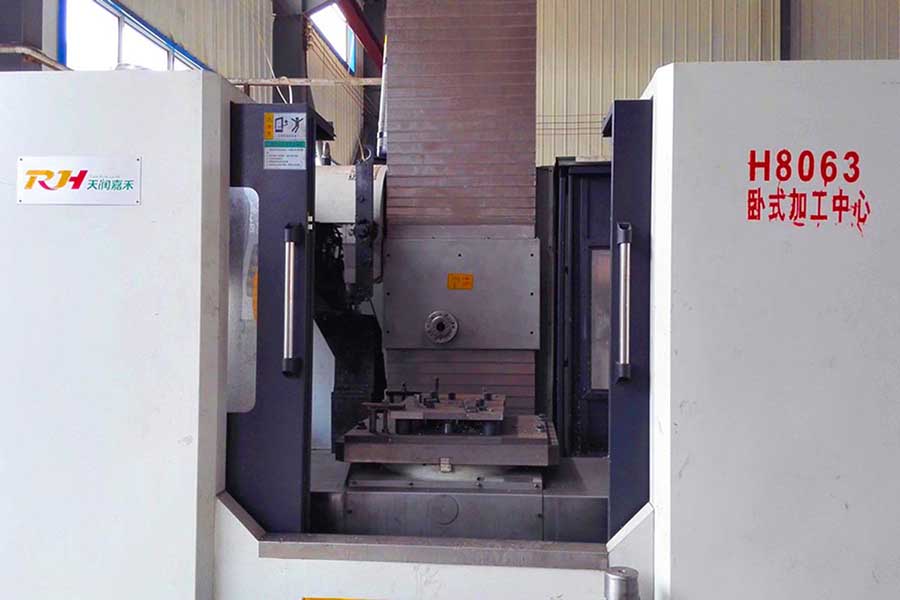 Horizontal Machining Center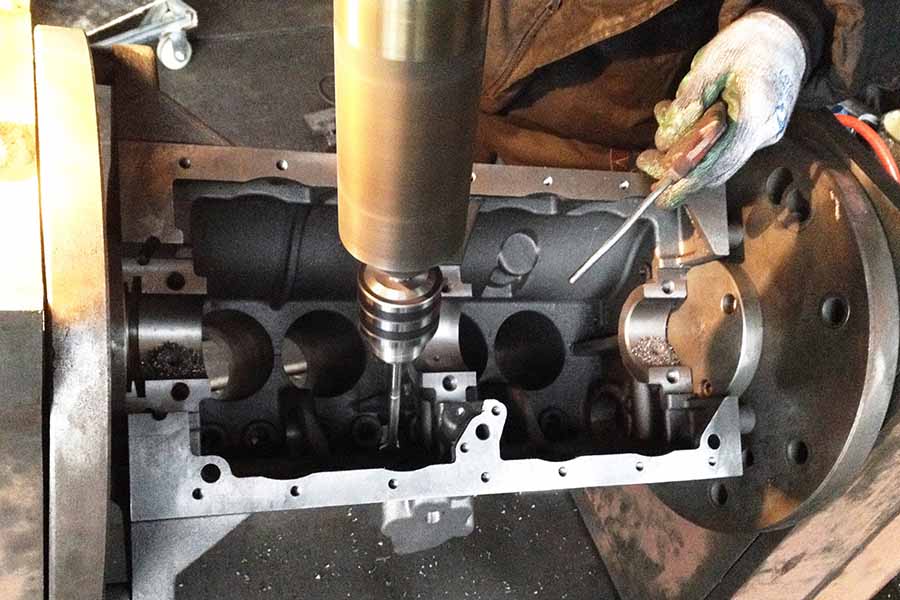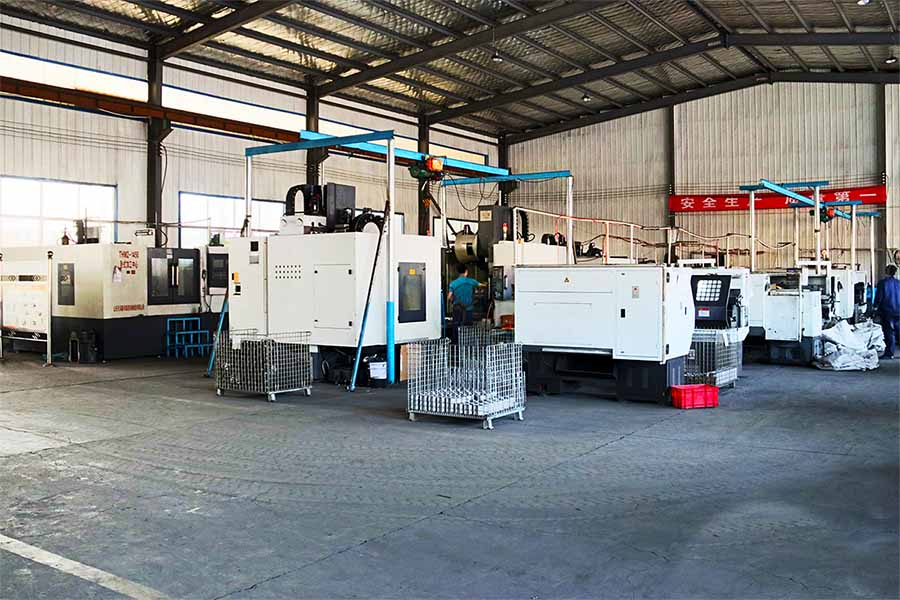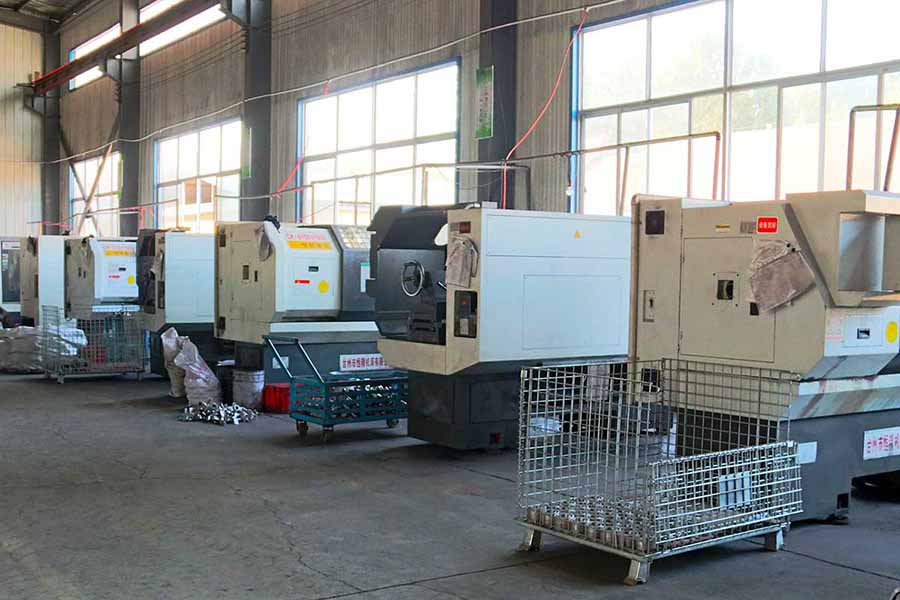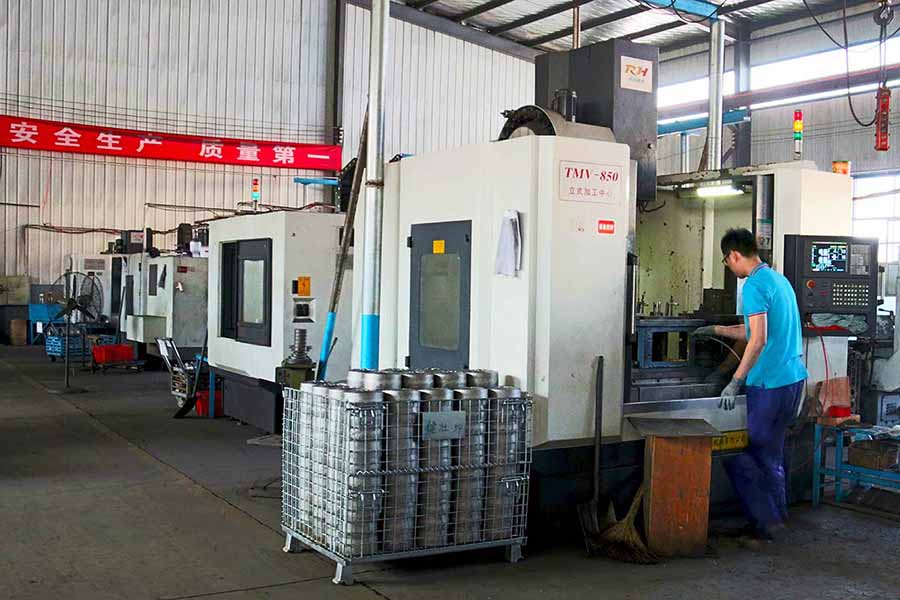 Precision Machining Service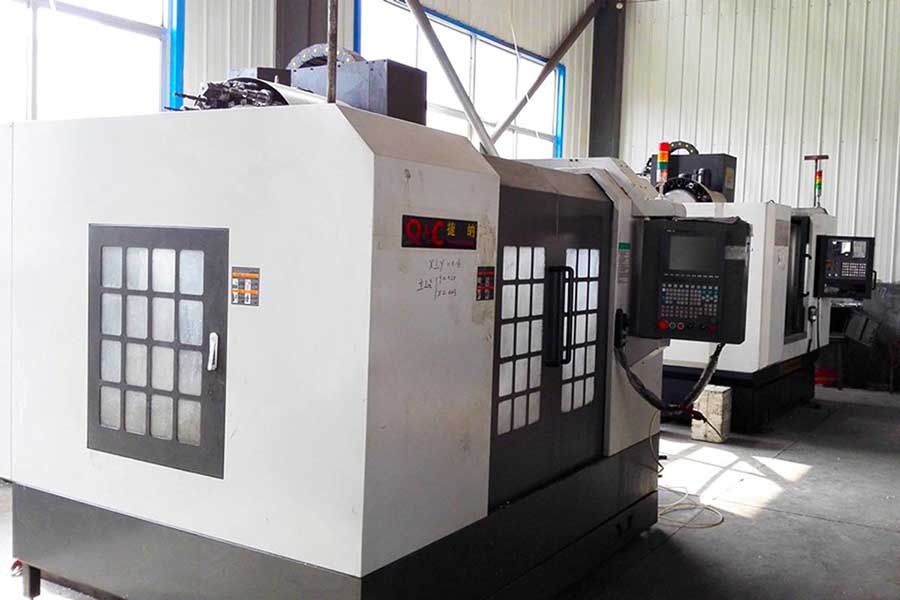 Applications of CNC Machining Parts
Our products are used across industries such as automotive, hydraulics, railway freight cars, heavy duty trucks, logistics equipment, pipe and pump, oil and gas, and agricultural equipment.
| | |
| --- | --- |
| • Rail Trains | • Logistics Equipment |
| • Heavy Duty Trucks | • Agricultural Equipment |
| • Automotive | • Hydraulics |
| • Construction Equipment | • Engine Systems |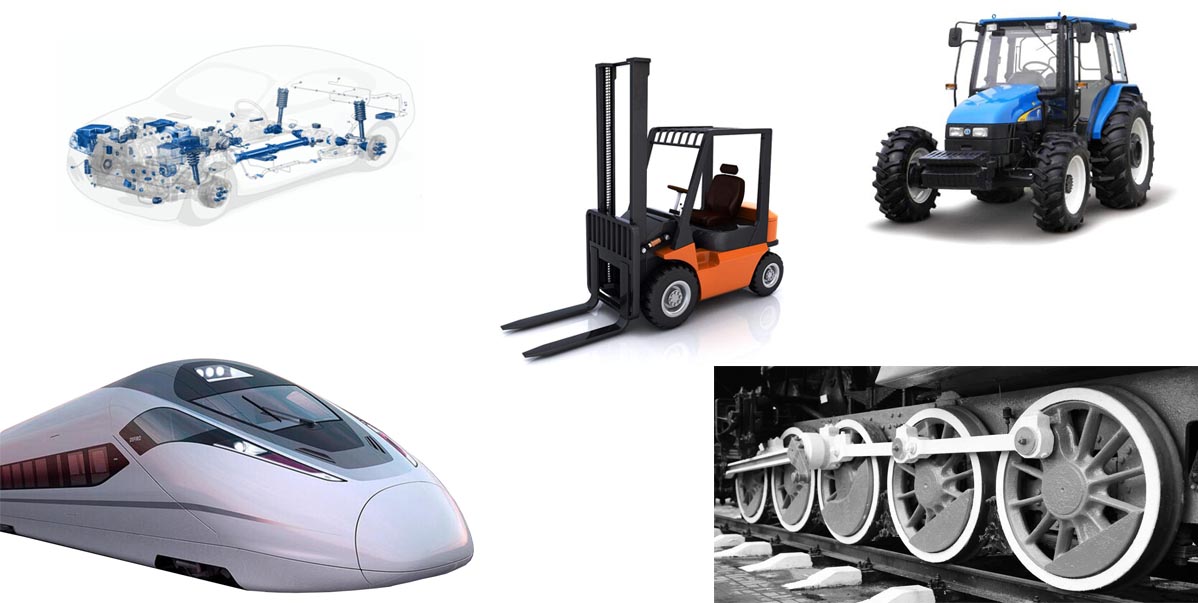 Metal Products of CNC Precision Machining
As a one stop solution provider and complete supplier for sand castings, investment castings, forgings and machining, we also offer services of heat treatment, surface treatment with reliability and flexibility. Our engineers keep their eyes on the production process from pattern design to the finished products, as well as the feedback from the customers. The customers rely on us for concurrent design and engineering support, materials and manufacturing support concerning properties and specifications. We have in-house rapid prototyping capabilities and in-house material testing, NDT, welding, and heat treatment.
Therefore, the things we can do are comprehensive and one stop:
- Services: Pattern Design, Cost Down Proposals, Tooling and Pattern Production, Samples, Mass Production, Logistics, After Service.
- Casting and Forming: Investment Casting, Sand Casting, Gravity Die Casting, High Pressure Die Casting, Shell Molding Casting, Forging, Precision Machining and Metal Fabrications.
- Heat treatment: Quenching, Tempering, Normalizing, Annealing, Carburization, Nitrotion
- Surface treatment: Anodizing, Zinc-plating, Polising, GeoMet, Zintek....etc
- Testing Service: Chemical Composition, Mechanical Properties, Fluorescent or Magnetic Penetration Inspections (FPI, MPI), X-rays, Ultrasonic Testing
To learn more about how we can assist with your casting and machining needs or discuss options, just feel free to reach out to our engineering team today.
Ductile Iron Machining Parts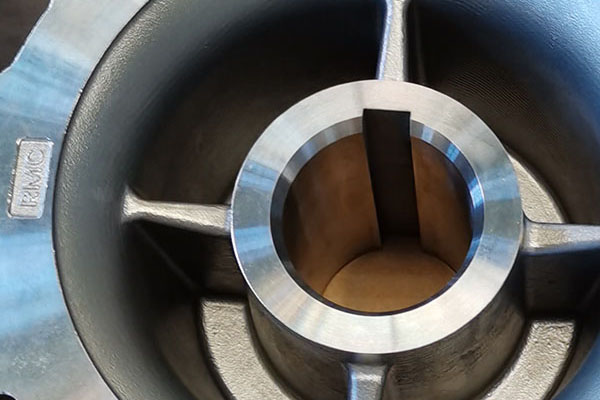 Investment Casting + CNC Machining of Stainless Steel