Sand casting process uses the green sand or dry sand to make the molds for casting molten metals. Most of castings are produced by this old but new casting process. Sand casting is one of the most popular and simplest types of casting. Sand casting allows for smaller batches than permanent mold casting and at a very reasonable cost.
Due to its well-suited for complex geometries, sand casting process takes advantage of compact sand, refractory and recyclability to produce relatively less expensive molds with quick tooling development and design changes at a competitive cost. For some desired castings of huge size and weight, the sand casting process is the first choice we should think when we choose the suitable manufacturing methods.
The are several sand casting process based on different mold materials. At RMC Foundry, we can proceed the sand casting process by green sand casting, pre-coated resin sand casting and furan resin sand casting. The pre-coated resin sand casting is also called shell molding casting or shell casting. The shell casting process has much better surface for the finished castings.
In our high-tech facilities, we offer both automatic machine and manual molding operations in our resin sand casting processes. RMC can pour gray and ductile iron castings using our no-bake process up to 1 ton finished weight in gray iron castings and ductile iron castings, and up to 0.5 tons in steel castings and stainless steel castings.
RMC is dedicated to the quality of our work, and our commitment to excellence ensures the highest customer satisfaction. As a global leader in high-precision, high-complexity, and mission-critical casting and machined metal parts, we strive to meet and exceed the needs of our customers.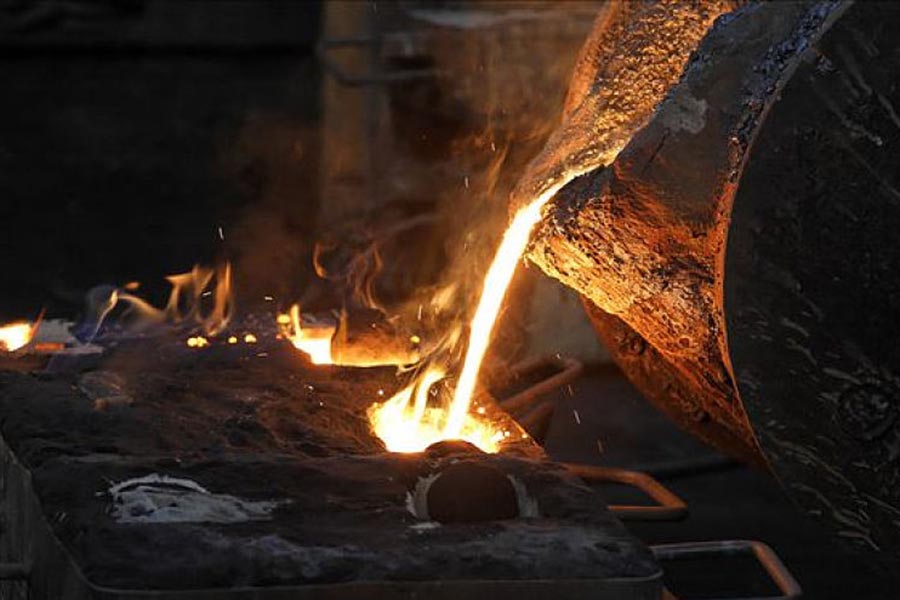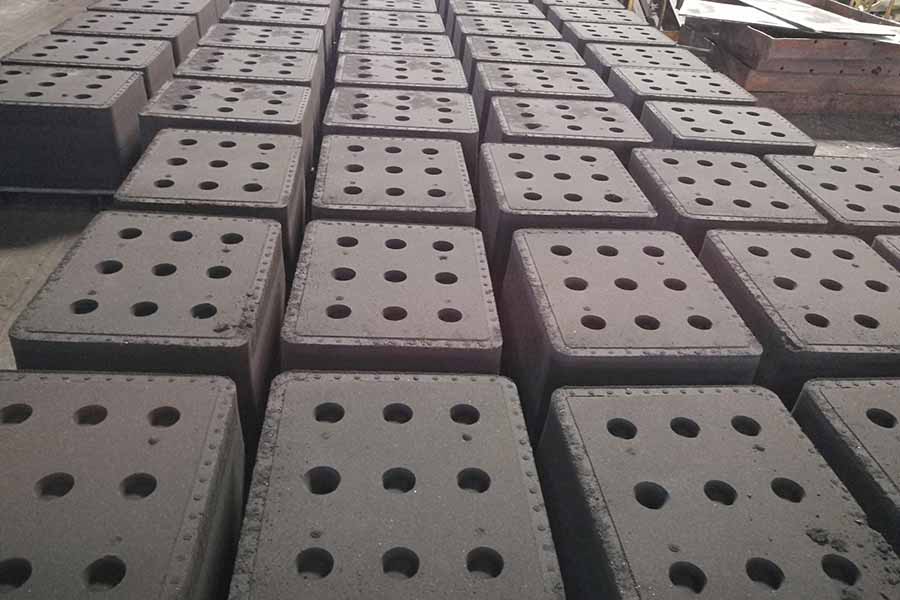 Molten Metal PouringSand Molding
What We Can Achieve by Sand Casting
Description

Molding by hand

Molding by Automatic Machines

Max size of Castings

1,500 mm × 1000 mm × 500 mm

1,000 mm × 800 mm × 500 mm

Casting Weight Range

0.5 kg - 1,000 kg

0.5 kg - 500 kg

Annual Capacity

5,000 tons - 6,000 tons

8,000 tons - 10,000 tons

Casting Tolerance

On Request or Standard (ISO8062-2013 or GB/T 6414-1999)

Molding Materials

Green Sand, Resin Coated Sand

Casting Metal & Alloys

Gray Iron, Ductile Iron, Carbon Steel, Alloy Steel, Stainless, Al Alloys, Brass...etc.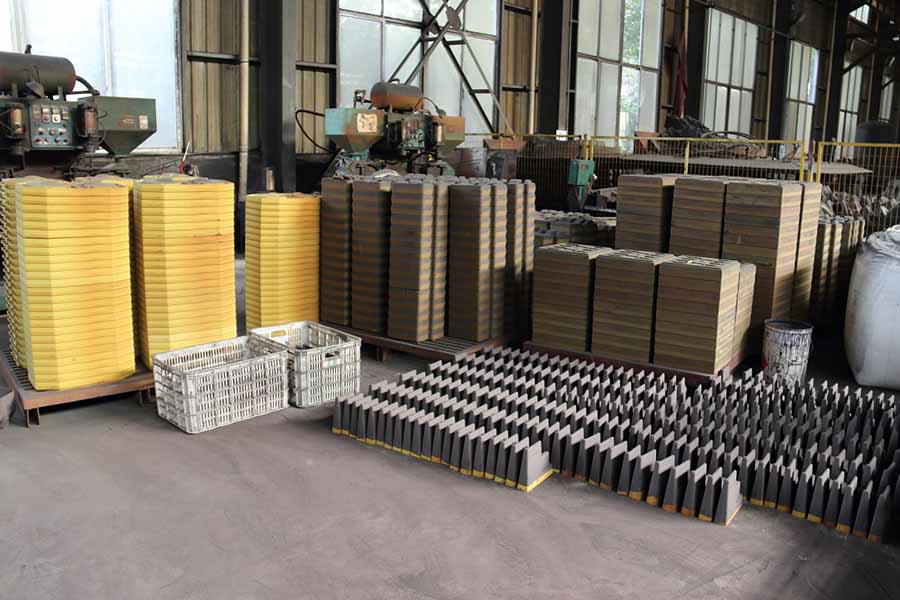 What Metal and Alloys We Cast by Sand Casting
• Gray Cast Iron: HT150, HT200, HT250, HT300, HT350; EN-GJL-100, EN-GJL-150, EN-GJL-200, EN-GJL-250, EN-GJL-300, EN-GJL-350; GG10, GG15, GG20, GG25, GG30,GG35, GG40.
• Ductile Cast Iron (Nodular Cast Iron): GGG40, GGG45, GGG50, GGG60, GGG70, GGG80; EN-GJS-400-18, EN-GJS-40-15, EN-GJS-450-10, EN-GJS-500-7, EN-GJS-600-3, EN-GJS-700-2, EN-GJS-800-2; QT400-18, QT450-10, QT500-7, QT600-3, QT700-2, QT800-2;

• White iron, compacted graphite iron and malleable iron.

•  Malleable Cast Iron

• Carbon Steel, Alloy Steel

• Aluminium and Its Alloys

• Brass and Copper-based Alloys

• Stainless Steel / Duplex Stainless Steel

• Other Alloys as request or according to ASTM, SAE, AISI, GOST, DIN, EN, ISO, and GB.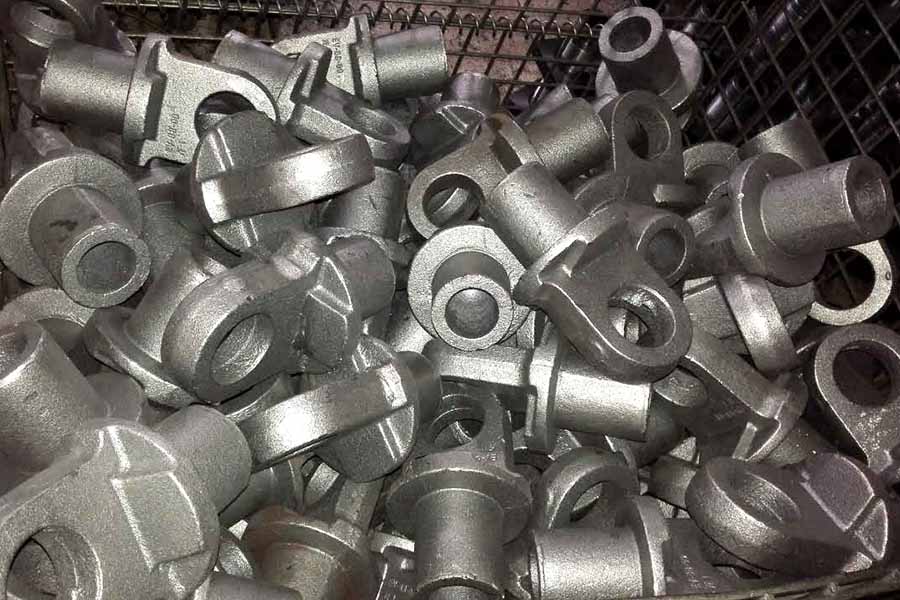 Ductile Iron Sand Castings
How We Inspect the Sand Castings
Our Spectrometer checks 20 chemical elements and metallurgical microscope produces high-resolution images 1,000 times magnified, and our cleanliness meter determines particle size and quantity to ensure materials meet or exceed the international standard. RMC use ultrasonic detectors to discover flaws, and have X-ray machines and accelerators that can scan castings with 200 mm maximum wall thickness.
RMC has a full range of inspection capabilities in house, which include:
- Spectrographic and manual quantitative analysis
- Metallographic analysis
- Brinell, Rockwell and Vickers hardness inspection
- Mechanical property analysis
- Low and normal temperature impact testing
- Cleanliness inspection
- UT, MT and RT inspection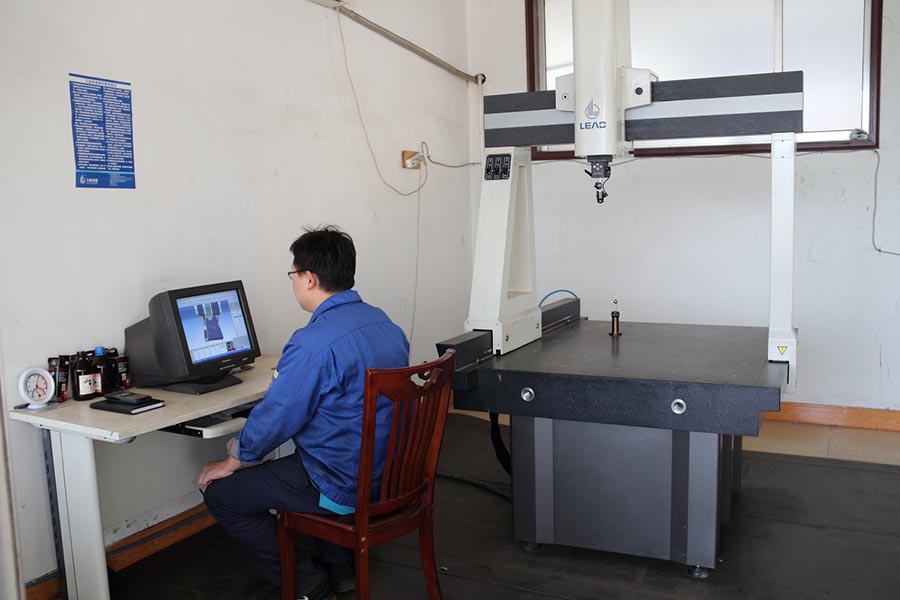 Steps of Sand Casting Process
1- Making Pattern
Patterns made of wood, resin (plastic) or aluminium could be used to produce during the casting. Generally, the costs of the aluminum patterns will be the highest, but it is the most suitable process if the customers need thousands of castings with higher dimensional tolerances and better surface quality.
2- Molding Process
The resin sand will be mixed by the sand treatment equipment, then shoot into the sand boxes (flasks). The molding workers will guarantee the sand can be filled to all positions, and make the sand as solid as possible.
3- Self-Hardening of Resin Sand Mold
After molding by workers, the sand is still loose. Then, the sand mold will be coated by a type of alcohols based coating, after burning, the resin sand mold will become very solid. This is why this casting process is called as hard mold casting process, also called as self-hardening sand mold.
4- Melting and Pouring
Just like the sand casting process, medium frequency electrical furnaces are used to melt irons for resin sand casting process.
5- Sand Blasting, Cleaning and Grinding
The shot blasting process is to remove the sand and oxides, then the workers will cut off the gating systems, and grind the gating positions and parting lines. Finally, the rough castings will be completed. If secondary processes like machining or surface treatment are needed, these complete castings will be taken to the next workshops.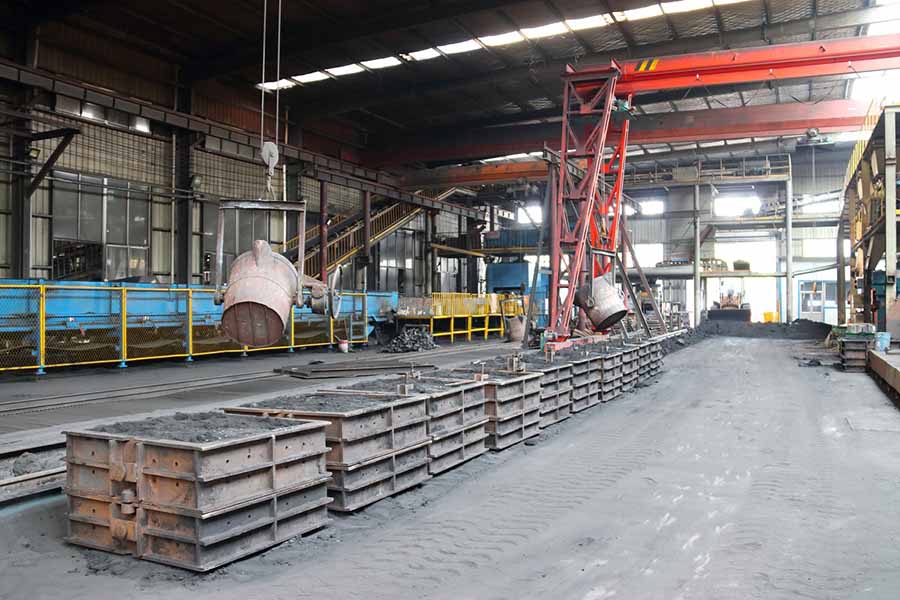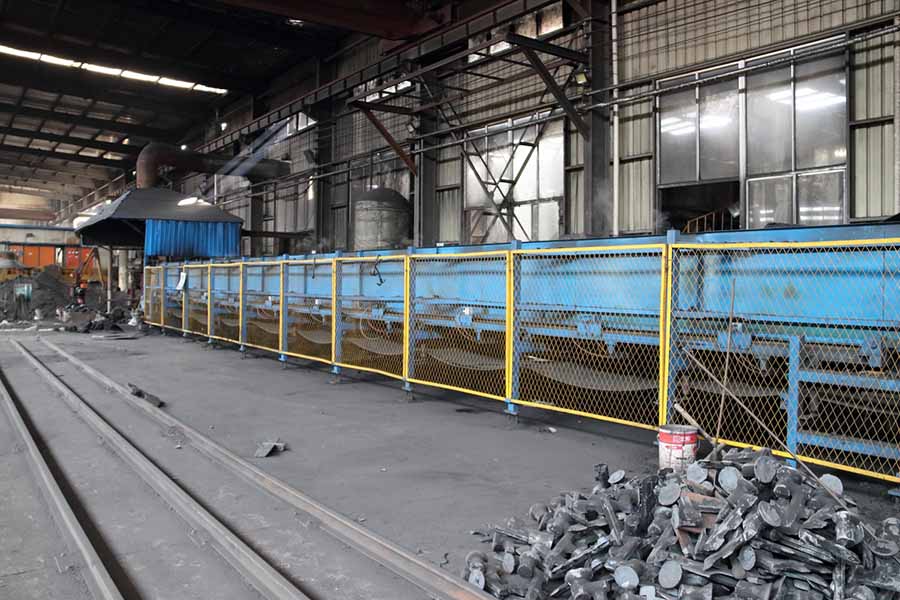 Automatic Sand Molding Line
In RMC, we utilize the professional equipment to assemble the automatic casting production lines. We have two production lines for sand casting, the vertical automatic sand casting line and the horizontal automatic sand casting line. These highly organized equipment help us to produce the casting parts of high quality and big volume. These equipment can cast a diverse materials such as grey iron casting, ductile iron casting, carbon steel, alloy steel, stainless steel, aluminium and brass.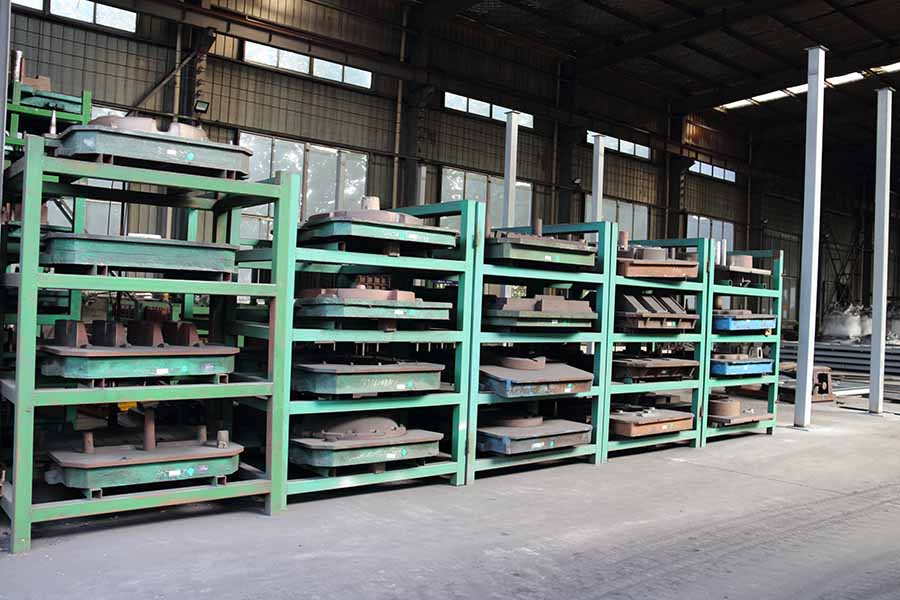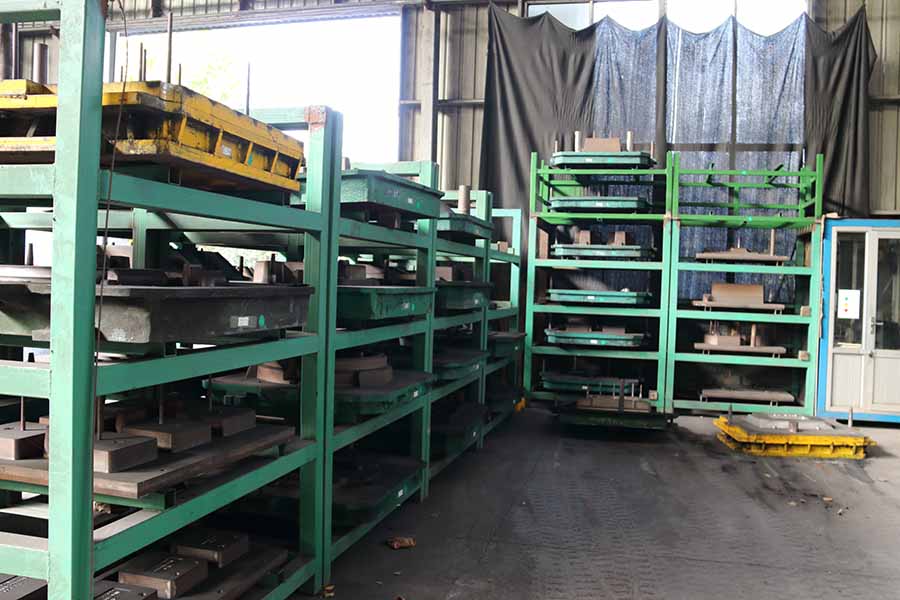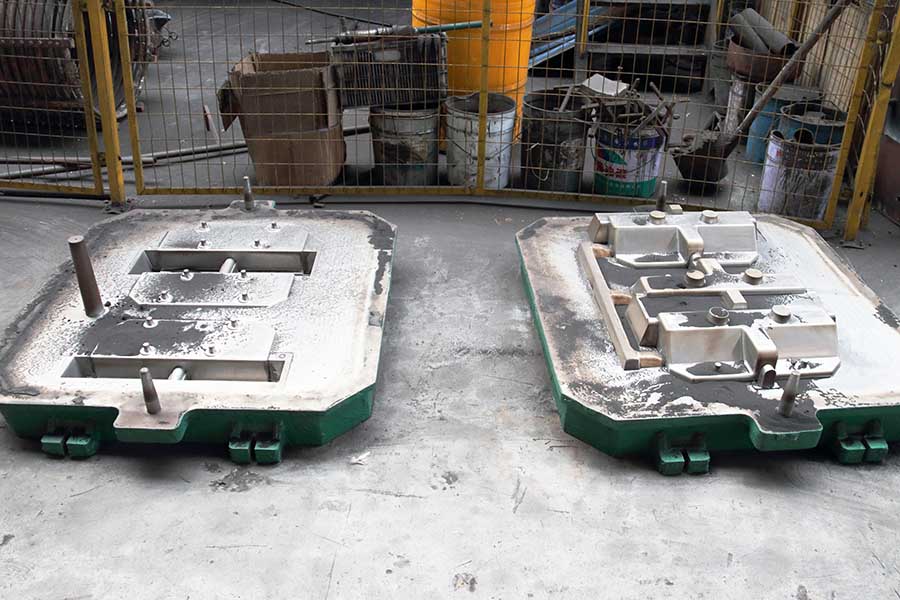 Patterns for Sand Casting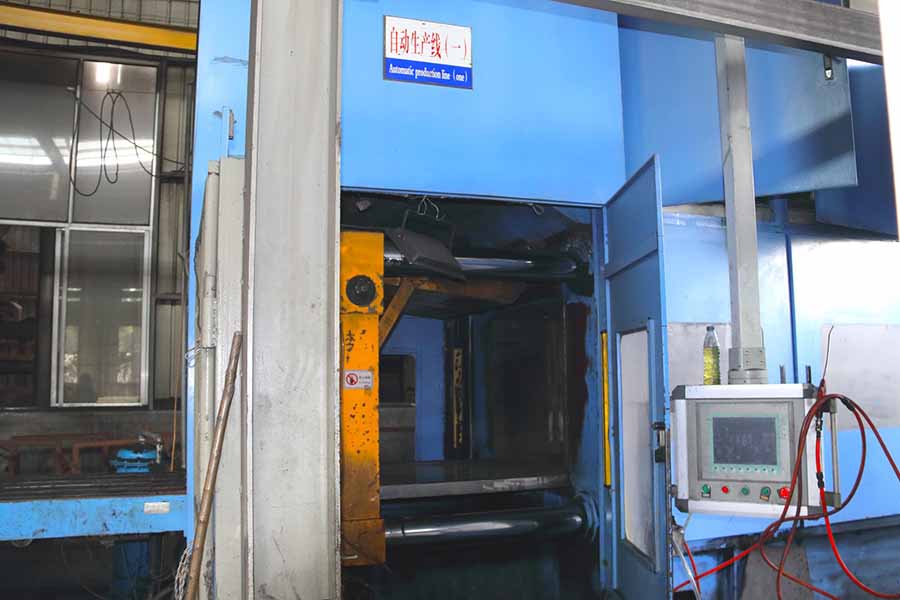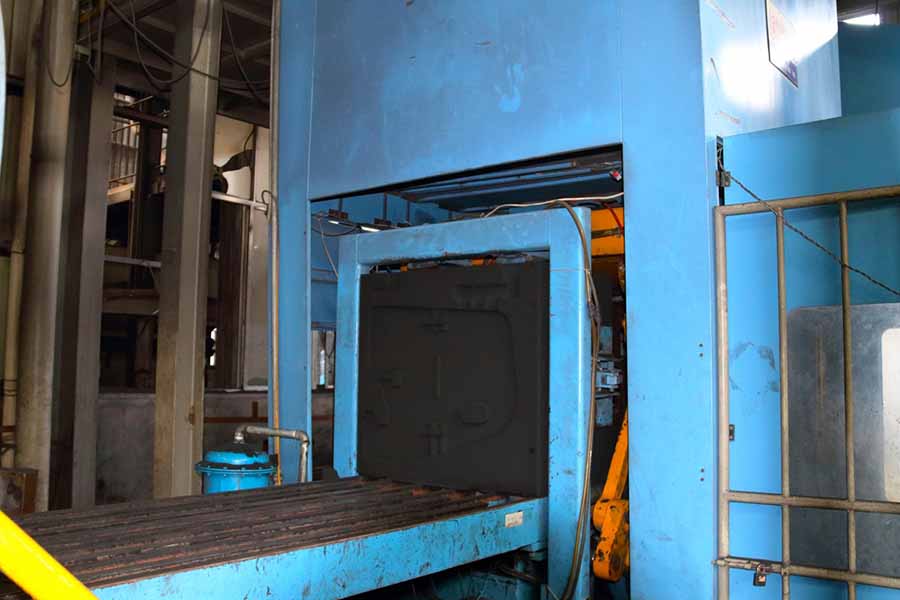 Automatic Sand Molding Machine
Sand Core Making Workshop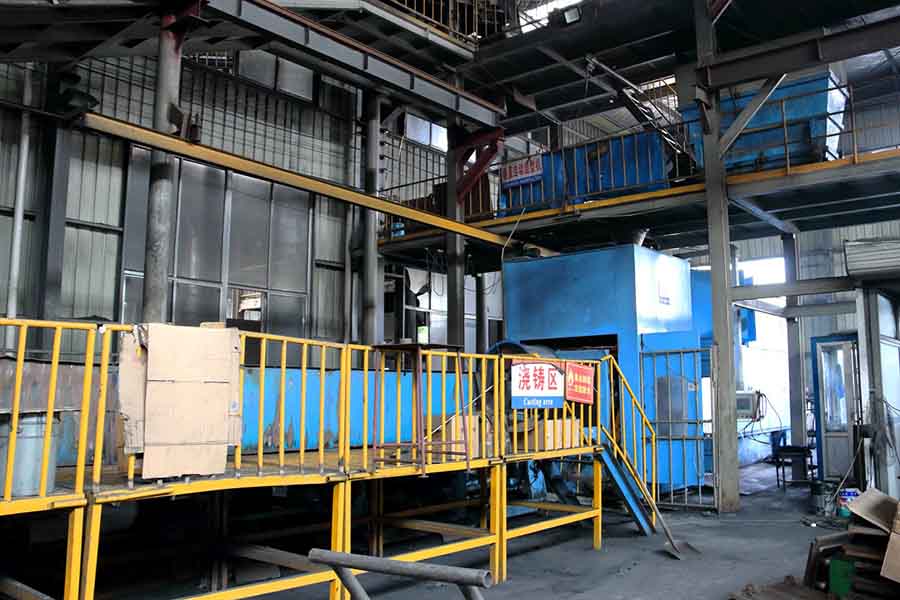 Full Automatic Sand Molding Line
Which Industries Our Sand Casting Are Serving
Sand casting parts could serve in many industries including hydraulics cylinder parts, automotive parts, commercial truck parts, railroad trains, logistics, agricultural and tractor machinery, valve and pump parts...etc. The castings mainly are used as gearbox housing, pressure pump housing, engine blocks, cylinder heads, transmission box, bracket, wheel hub, connecting rods, manifolds...etc.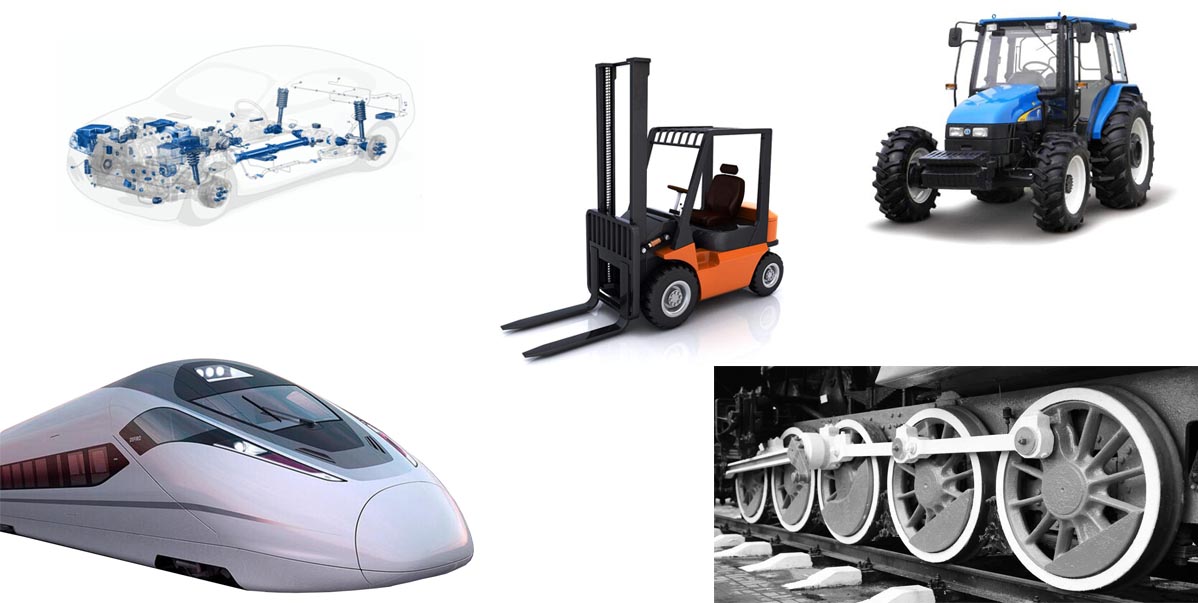 Custom Sand Castings We Are Producing
We Can Do More for Sand Castings and Others
Our services are varied and extensive. We offer material advisory service and development, as well as advice from our technical experts on design and casting with under the help of the software of 3D CAD drawings and simulations software. From start to finish, we have you covered every step of the way.
- Casting and Forming: Investment Casting, Sand Casting, Gravity Die Casting, Shell Molding Casting, Forging, Precision CNC Machining and Metal Fabrications.
- Heat treatment: Quenching, Tempering, Normalizing, Annealing, Carburization, Nitrotion
- Surface treatment: Anodizing, Zinc-plating, Polising, GeoMet, Zintek....etc
- Testing Service: Chemical Composition, Mechanical Properties, Fluorescent or Magnetic Penetration Inspections (FPI, MPI), X-rays, Ultrasonic Testing
RMC offers a full range of sand casting solutions. If you would like to know more about our technology and sand casting process capabilities, contact us today.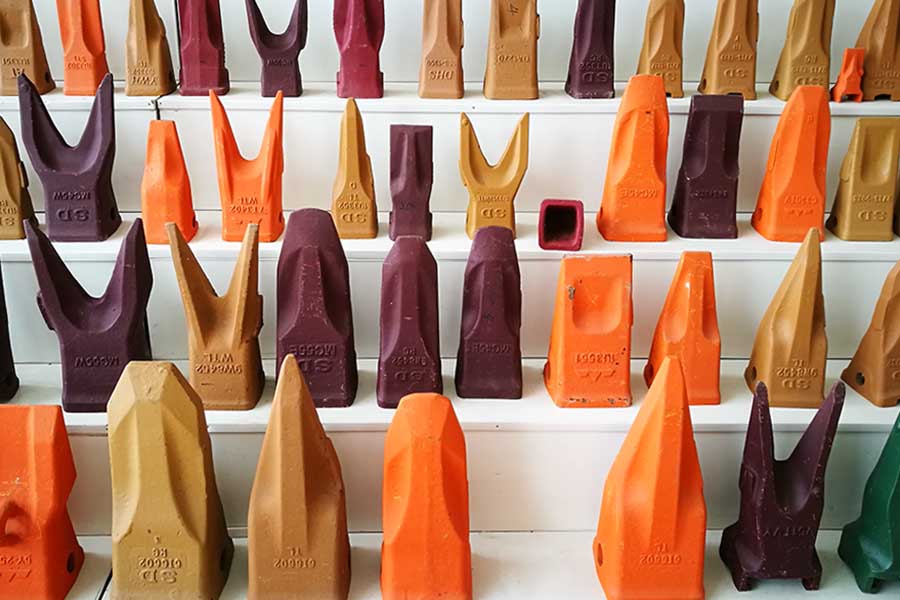 Sand Mould Casting Patterns